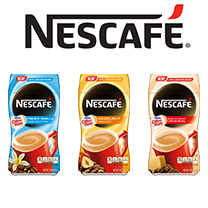 I was able to try out the Nescafe brand of creamers for free for being an agent of Smiley 360 and for giving my honest opinion on the product. All my opinions on this page are 100% my own.
I really enjoyed the fact they sent me coupons for full size creamers to try out and I was able to choose what flavors I wanted to try out. The only problem was I was only able to find the regular and hazelnut and was unable to find any other flavor. I would really have enjoyed trying out a mocha or caramel flavor but I am happy with the ones I found.
They are creamy with a hint of sweet and blended well in my coffee and did not clump up on me, which is a plus. I like that I could control the amount of creamer I put into my coffee. If I wanted a hint more of hazelnut then I just put a little more, not as much just spoon a little less.
All in all I liked the Nescafe creamers except for being able to find different flavors in it.